Restaurant Sankt-Benedikt
June 1st, 2018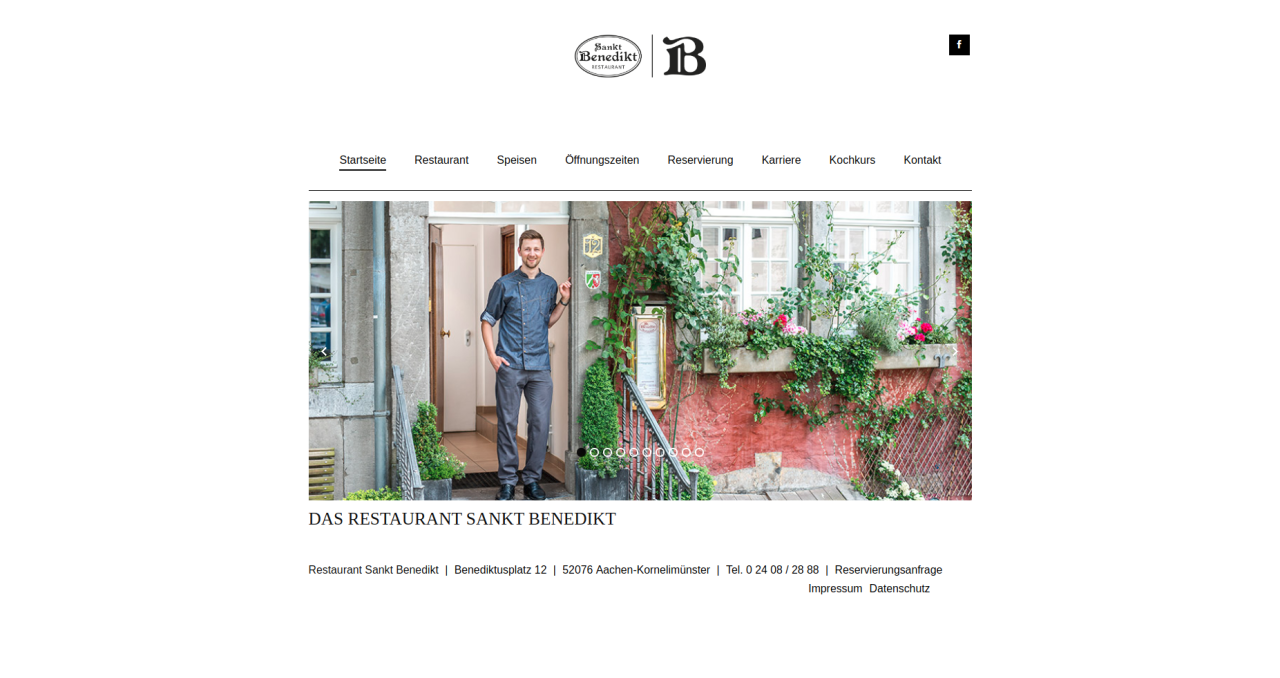 The goal was a new modern appearance of the star restaurant Sankt-Benedikt from Kornelimünster / Aachen. In addition to the requirement to implement a reduced design, an easily manageable reservation form with opening and vacation times was to be programmed. The traditional restaurant already had an established logo, but it was only available as a pixel graphic in low resolution. Therefore, the logo was to be ported into a vector graphic.
Technology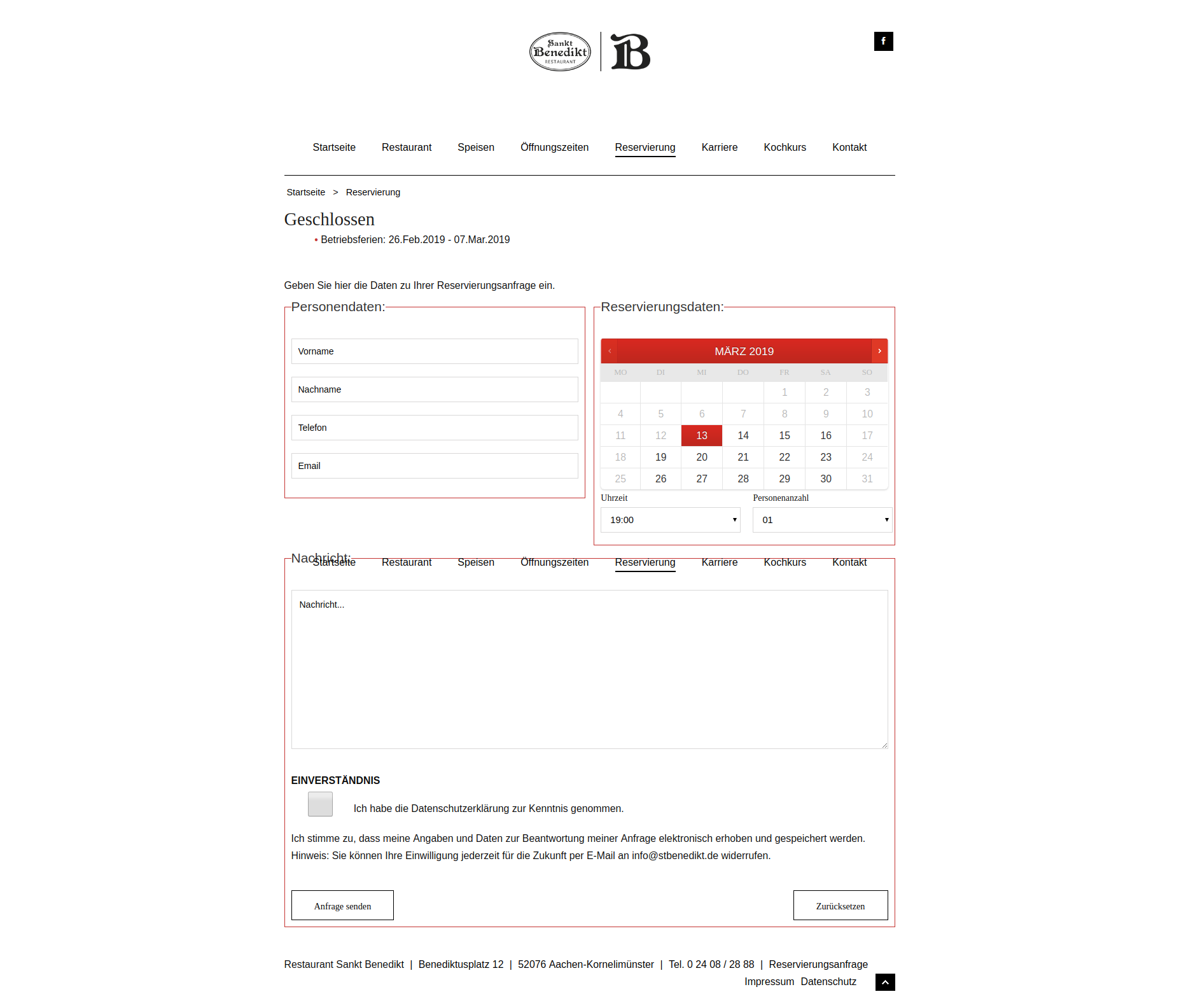 In the choice of weapons, I again chose Joomla! as the CMS. For the implementation of the template I chose Vertex, a comprehensive framework with a user-friendly interface for customizing the template.
For the reservation form I developed a custom component. This should use the included functions of Joomla! In addition, I used the jQuery calendar library for the frontend of the component.