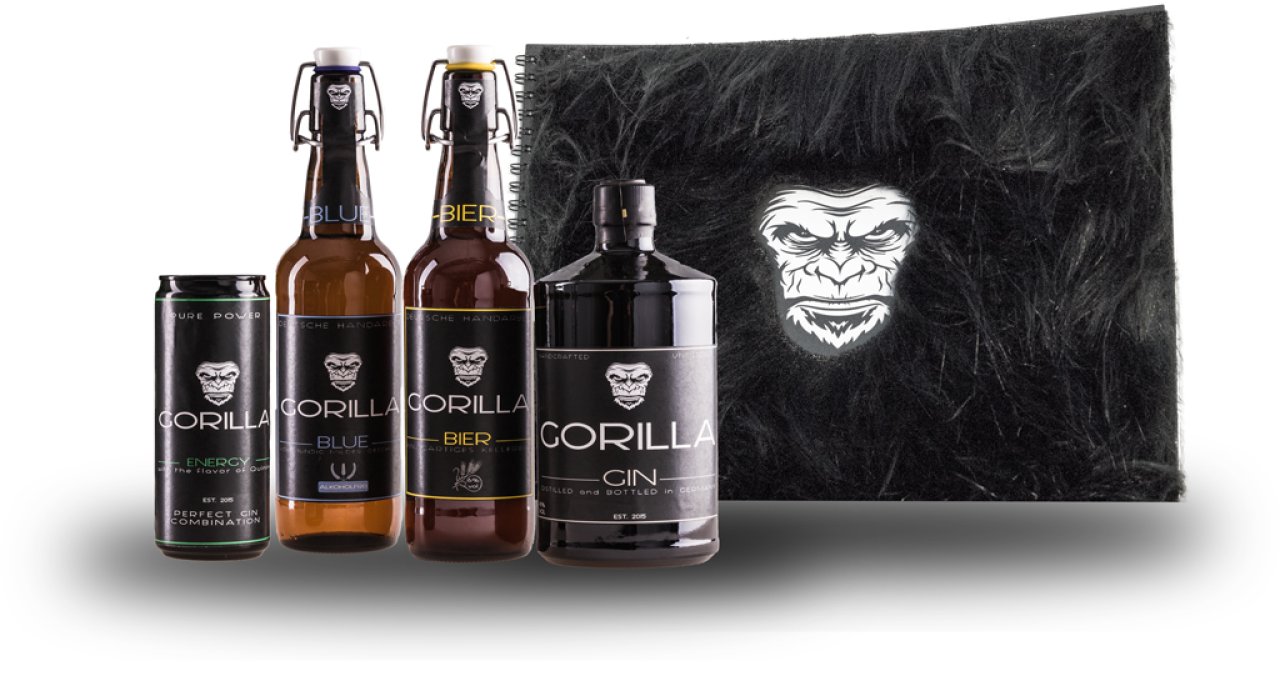 As part of a semester project, a style guide was created for the fictitious beverage manufacturer "GORILLA".
Task
A "producer / bottler" of several beverages wants to promote his assortment and reach new intermediaries and target groups. He promotes a new type of beer (with and without alcohol), a beverage of their choice (bottled) and an energy drink.
Names are to be developed for this purpose: Look for or invent names that are not already associated with similar suppliers or products. Names that are used within other market segments are possible.
By product development is meant that you should design at least 3 of your own dummies and "photograph" them. Desired is not so much the charm of improvisation, but the persuasiveness of the cleverly designed idea.
Services:
Development of a corporate design

Development of 4 dummy drinks (energy drink, beer, beer blue, gin)

Product photography

Development of merchandise

Flyer and poster design

Mockup of a website matching the corporate design

Development of a lookbook

Presentation in front of audit committee